ALLIE CHASE - OWNER AND FOUNDER OF POP CO.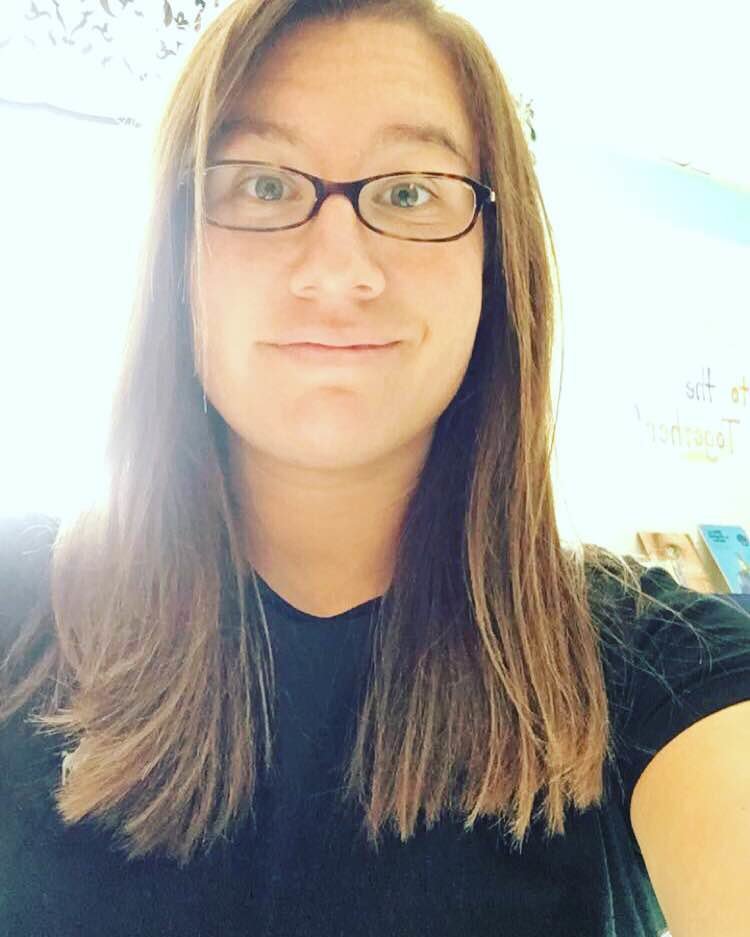 To me, drumming has always been a release and an escape from everything going on. When I have my pad and my sticks, nothing else really matters. I knew I wasn't the only one that felt this way or the only one that knew I had a purpose and that purpose was drumming. I created this brand/company/movement to inspire, encourage, and motivate musicians to be the very best version of themselves. Everyone was born with a purpose and this brand gives a home to those trying to prove their purpose of drumming to the world. Together we can all Prove Our Purpose and be successful together. Inspire, encourage, and motivate. POP CO.
























LEXY NIZNICK - DESIGNER
Hey guys! I'm Lexy Niznick and I'm from Chattanooga, Tennessee. I am a senior at Hixson High School and this was my first year marching. I marched 3rd bass and enjoyed the challenge that came with me being a first year drummer. Even though I was one of the oldest, I had the least experience. This was a very interesting, fun, and eye-opening experience for me. I made a risky decision to join my last year with no experience, but because of that, I grew much faster than I ever thought possible. I grew so much in six months, not only as a musician, but even more as a person. I joined this movement/company because I firmly believe in everything that it stands for and demonstrates. POP Co, to me, is something much more than a percussion based company. POP Co is a company that was created to prove our motto: to inspire, motivate, and encourage. I believe that the company has done just that and even more. Prove Our Purpose is about using your passion, gifts, and talents to "prove your purpose." This movement is designed to encourage people to reach a point where they will never give up doing what they love, no matter the circumstance. I love this movement and I encourage each person to pursue your passion, no matter what gets in your way!
CHLOE SPENCER
Chloe Spencer is a Music Education major at Morehead State University. She's been actively involved in the arts for 8 years, participating in concert band, choir, dance, musical theatre, and marching percussion. Through her high school music career, she participated in KMEA AllState Choir, KY Governor's School for the Arts, and won 3 KMEA State Marching Band championships.


She currently marches bass drum with Tate's Creek Indoor Ensemble. She also works with multiple high school bands in Kentucky including State Finalist bands, Garrard County HS and Madison Central HS.
Through her many experiences, Chloe learned the importance of hard work, positivity, and encouragement from others. She owes all of her opportunities to the mentors that lifted her up when things seemed impossible. She hopes through sharing the message of POP Co, the company can continue to equip the future generation of musicians to inspire, motivate, and encourage those around them in the music activity and around their world.




BAILEY BURKS -
SNAPCHAT SCHEDULING COORDINATOR
Hello everyone! My name is Bailey Burks from Atlanta, and I am a music education major at Jacksonville State University in Alabama. I have been playing trumpet for 9 years now and love what I do! I have marched with Spirit of Atlanta Drum and Bugle Corps for two years and have gained a lot of valuable knowledge. Music has always given me the motivation to push myself further than I ever thought I could. One day I hope to have a band program of my own, to inspire other musicians to chase any dreams they have. I am very excited to see where POP Co. will inspire those in the future to come!


TRAVIS ABBEY

Hey guys. My name is Travis Austin Abbey. I was born on Nov. 10 1996 in the Indianapolis area. Just a few things about me, I'm a musician and an art lover with inspiration driven tattoos. I basically love anything music EDM to rock, pop to alternative. I'm an aspiring DJ and I produce music in spare time along with drumming videos all the time. Music and now business are my two passions. I'm training as a manager at Little Caesars LLC. and hope to one day own my own Little Caesars. And I hope to teach/tech at a school and make a drumline great. My goal in life is to simply inspire people and help people keep on going through life with my art, leadership, and fierce determination to keep going even in the hardest and darkest times.

Join me and the rest of POP Co. on our journeys to make this movement into something even greater than what it is!

"Make an impression on the world or live and die in its shadow." ~ Brandon Abbey


DAVID BELGARD


David Belgard is a percussionist with over 14 years of experience in the central Louisiana area. During his high school career as drum captain, David led his line to three best in class percussion titles in state marching competitions. From there, he went on to play for the Spirit of Northwestern marching band on the snare line at Northwestern State University and then went to Louisiana College and has been the percussion captain since the 2015 season. David also has served as a drum tech for schools in the central Louisiana area as well as director of percussion. He is also currently endorsed with Salyers Percussion in Sugar Land, Texas. David is a private lesson instructor who has taught many percussionist how to prove their purpose and get better. David has performed for the Lousiana Music Educator Association conference this past year with the Red River Symphony and Louisiana College Wind Ensemble. David's goal is to encourage growing percussionists to never give up and to also pursue your passions.
DEVON BUCHANAN
Hi! My name is Devon, and I'm currently a senior at Shawnee HS in South Jersey. I have been in the Shawnee Marching Band for 4 years, and am currently the Drumline Captain and center snare. In 2016, I marched with East Coast Percussion and the Raiders Drum & Bugle Corps, both on snare drum. Along with snare drum, I play bass clarinet for the Shawnee Wind Ensemble. I'm honored and excited to be a part of the POP Co movement, and to inspire and educate other musicians around the world!




MICHAEL BLAKEMORE
My name is Michael Blakemore and I'm super excited to be a part of the team. I am a 19 year old from Nashville, Tennessee and I currently live in Clarksville, TN. I started my marching career my freshman year in high school where I started out playing vibes and marimba, I played bass 2 my sophomore year and snare my Junior and Senior years. In addition, my Junior and Senior years of high school I marched basses 1 and 2 with the Mt. Juliet High School Indoor World Group. I marched a season of college band on snare at Bethel University and I marched the 2017 WGI season with Audio theater Percussion out of Clarksville​, TN as bass 2. I currently teach at a variety of schools in the Middle Tennessee area. I am so excited for the opportunity to be a part of this awesome team and can't wait to see the growth of this awesome movement.






MITCHELL MORTENSEN

My name is Mitchell Mortensen, and I am 16 years old. I've been in band for 6 years, and I have been in Drumline for 3 years. I have been in Drumline since 8th grade, where we got the Bronze medal at SCPA Finals for our show "Priceless". For the last two years, I have marched with Chino Hills High School, where I have had the best time of my life. I plan to march with Pacific Crest Drum and Bugle Corp, next summer and go on to other Drum Corps. I am thankful to have a spot in this amazing company, and help Allie make this company amazing.
JALEN LEWIS


What's up guys! My name is Jalen and I'm honored to be apart of the Pop Co. team. A little bit about my self, I love drumming a lot but I definitely enjoy some tasty cymbal flips. I've marched with Civitas Independent (16' & 17') and I'll be spending this upcoming winter season with Atlanta Quest (all on cymbals). I'm also a senior at Wren High School located in Piedmont, South Carolina. I plan on attending Western Carolina University, home of the Pride Of The Mountains Marching Band, and majoring in Music Ed. With a minor in History.
Jake Murillo is a 16 year old tenor drummer based in New Orleans, Louisiana. He is a junior at Brother Martin High School and marched with Elite Independent this last winter season and with the Louisiana Stars DBC this past summer, both on quads. This past weekend he received a contract at the Phantom Regiment on quads, and he is incredibly excited to not only begin his journey with the Regiment, but to also begin his journey with Pop Co. and share his growing knowledge with you all.